You talkin' to me? – Unseen photographs from Scorsese's Taxi Driver
TASCHEN has published the famous album featuring the photographs from his masterpiece done by the prominent photgrapher Steve Schapiro. The first edition (2010) was limited and there were only 100o copies available  (priced 1000 € for a hardcover in a clumshell box) and they were personally signed by the photographer himself.
TASCHEN decided to make happy the public and published the Steve Schapiro. Taxi Driver – unlimited edition for the wider audience.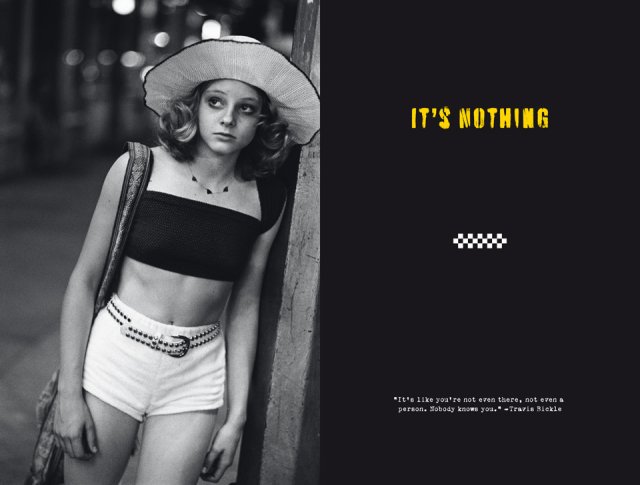 Steve Schapiro not only documents the action but his photographs also catch the emotional intensity during the filming. Martin Scorsese says after the filming that this particular emotions during the making of the movie is the reason for him to be a little bit crazier.  While preparing for his role, Robert De Niro manages to get a license for a taxi driver and he actually works as one for a couple of days.
Shapiro is known also for making the posters of  "Midnight Cowboy" and the third sequence of the "Godfather". He also publishes for TASCHEN "The Godfather Family Album" (2008).
In the interview below he talks about what is like to be a photographer in a such a masterpiece.
"'Blood and guns in post-Vietnam America.' Steve Schapiro was Taxi Driver's special photographer and has just released a book through TASCHEN. We discuss what it was like behind the scenes of New York's most evocative movie…(Quoting Steve Schapiro) 'I did the Godfather Family Album for TASCHEN. The great thing with that was the nostalgia factor. It brings back the film to you, it also revitalises a lot of the old images. But it's also broken up with great text and captions. With Taxi Driver, Benedikt Taschen allowed me to run my pictures in a flow, with no breaks for text and caption, so that you just follow the pictures visually and you're not interrupted at any point. It's like a parallel track to the movie itself. It has a great interview with Robert De Niro and Paul Schrader…"— Maxim, London, United Kingdom
Related articles